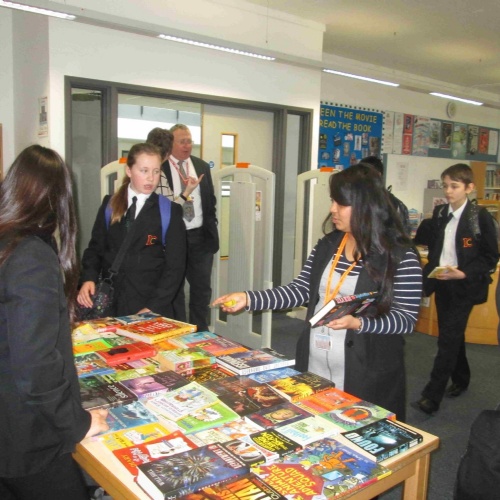 The LRC held a successful World Book Day.
During break and lunch students had the opportunity to bring in their read books and swap them for another book on the swap table run by the students.
137 pupils swapped their World Book Day(WBD) voucher for one of the special WBD titles we had in stock. We still have have plenty of WBD tokens left so if anyone was absent or reports that they forgot to collect a WBD voucher please ask them to pop along to the LRC.
Vouchers can be used in bookshops up until the 26 March or as £1 off an item from the Teen Book Club leaflets in the LRC.
To see more photos, click here.