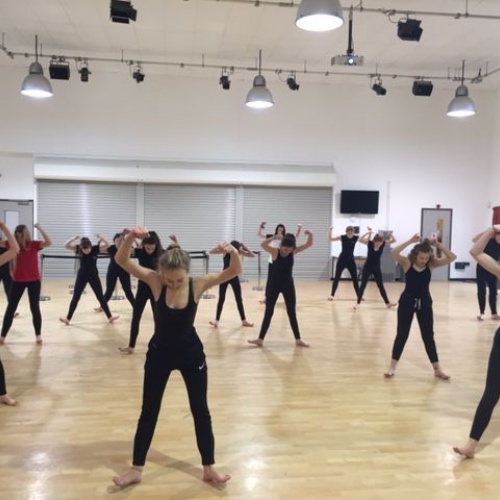 On Friday 20th, thirty Year 9 and 10 GCSE / BTEC Dance students had the opportunity to work closely with a dancer from Phoenix Dance Theatre based in Leeds.
The students completed a technical warm up and learnt repertoire from the professional work Shadows by Christopher Bruce. They worked extremely hard with the professional dancer asking questions at the end linked to their coursework.
They are now working on choreographing their own pieces ready for their Unit 2 Production, Preparation and Performance assessment in the summer term.
The photos below are taken from the son's solo repertoire that the students learnt.