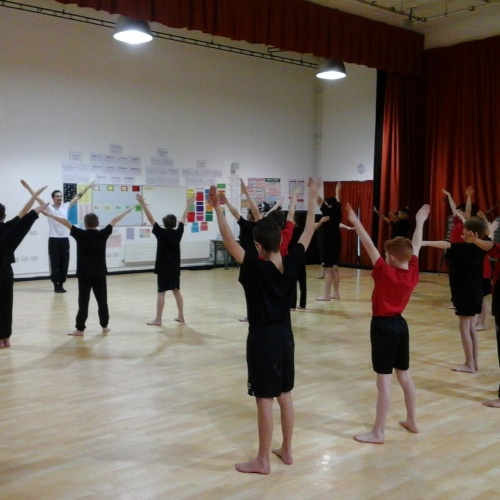 On Thursday 12th January, twenty six Year 7 and 8 boys had the opportunity to work closely with a professional choreographer in a 2 hour boys dance workshop.
Shaun Dillon is a contemporary choreographer based in London who uses exciting tricks and physically challenging movement to make innovative choreography.
The boys were challenged physically within a technical warm up and in learning new movement material. They worked extremelly hard with the choreographer taking questions at the end and praising the boys saying how well they had commited to the session.
Within the workshop the boys created the first section of a dance based on 'teenage frustrations' which they are hoping to continue within after school clubs.
Keep an eye out for the dance to make and appearance in the April dance show!
Click here for more photos.