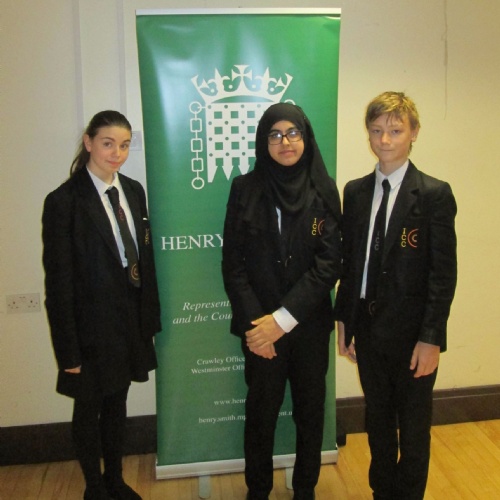 On Thursday 17th November three of our students took part in the inter-school public speaking competition held at The Civic Hall.
To celebrate Parliment Week, secondary school in Crawley were invited by Henry Smith to submit a team to enter the competition. Each team consisted of three students, one from Year 9, 10 and 11. They had ten minutes to present a speech on the topic of 'Democracy'.
Congratulations and well done to our students for coming fourth place.