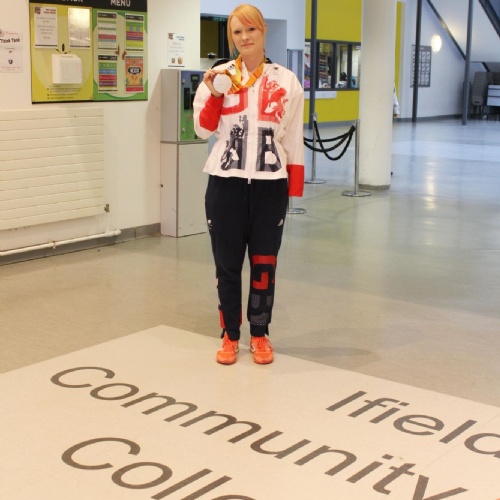 On Thursday 13th October, Jodie Grinham , a Silver Medallist for Archery at the Rio Paralympics 2016, visited ICC
Jodie spent the morning giving an inspirational talk to all of our students in assembly. Jodie was a student at ICC from 2005-2012 and went on to BPP University to further her education studying Law.
Jodie spoke of how she became interested in archery from the age of 15 when she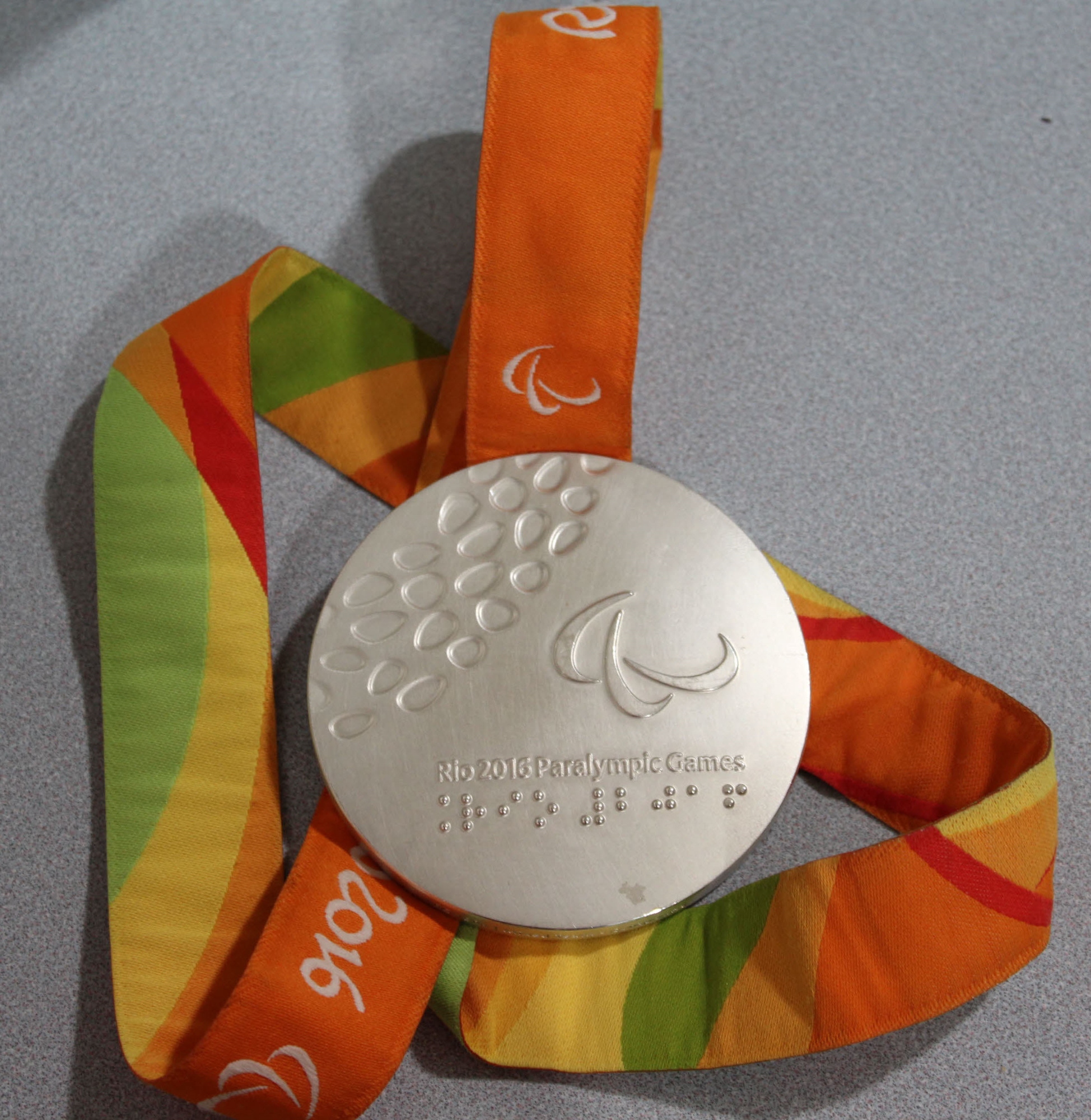 used to watch her father. Jodie was very candid about how she adapted her disability to become a top athlete, telling of her struggles and how she gave up a Law degree to concentrate on qualifying for the Paralympics. After speaking of both her time at ICC as a student and of being part of the Paralympics, Jodie answered questions from the students.
Here is just a selection of the questions our students asked Jodie:
Have you met anyone famous?
Yes. I had dinner with the Prime Minister and will shortly be meeting the Queen at a garden party.
Who is your hero?
One of my high points was meeting Jessica Ennis-Hill, CBE, a retired British track and field athlete from England, specialising in multi-eventing disciplines and 100 metres.
What was your favourite subject?
Performing Arts.
Students asked how she qualified to be part of the Paralympics?
Jodie spoke openly of her disability and how she adapted her bow to work with her hand.
How was Jodie selected?
Jodie said her coach put Jodie's name through the selection committee and had to compete for space, managing to secure her place by just 1mm! She also went on to say how hard she has had to train with her coach.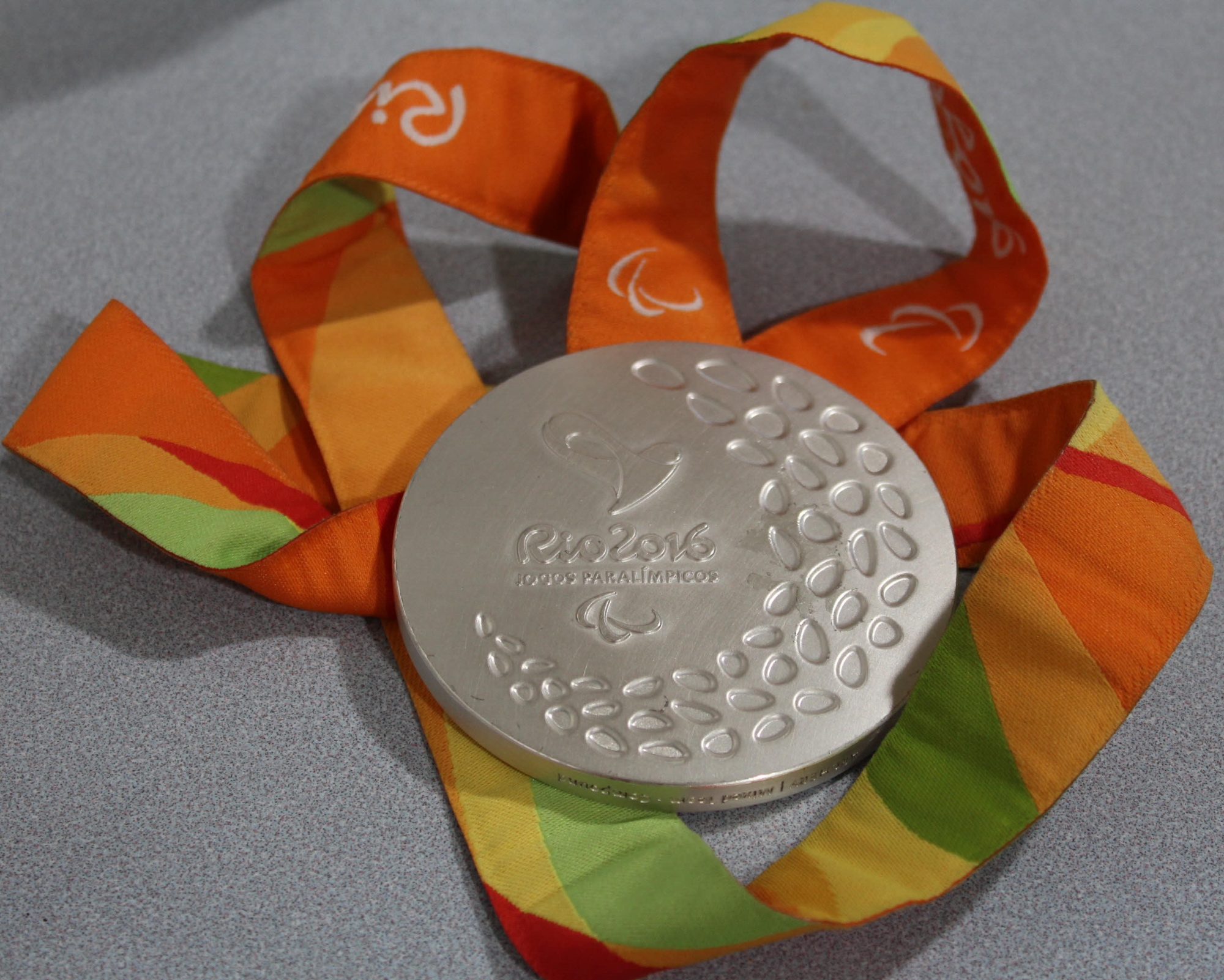 During the question session, Jodie's medal was handed around and students asked why it rattled. Apparently, as some Paralympics athletes are partly sighted, they cannot see what medal they are holding so each gold, bronze and silver medal has a unique rattle to help them.
Jodie believes in the Paralympics maxim, "to realise your dream you have to have a goal with a deadline."
During lunch time students had the opportunity of a 'selfie' with Jodie and her silver medal.
We would like to thank Jodie for making time to come in and speak to our students and for being such an inspiration. We wish her all the very best in everything she does.
You can see Jodie's story on her Facebook page:
https://www.facebook.com/search/top/?q=jodie%20grinham%20gb%20archer
To see more photos click here