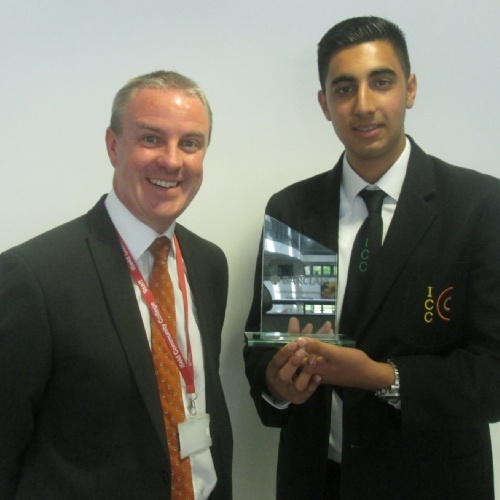 Barclays Business Challenge.
On Tuesday 16th June 8 students from Ifield Community College were involved in the Barclays Business challenge. The event took place in Crawley town centre and involved 9 teams from 4 schools running market stalls for the day. The following students Aqsa Ahmed, Georgia Hilton, Jordy Thomas, Cassius Howden organised and ran a book stall whilst Hareem Shakir, Ben Fleuty, John Garner, Rose Ball, ran a Baby Products stall.
The stalls opened for business from 10am until 3pm. The whole day was a tremendous success with the student teams competing against each other not for the opportunity to win a prize or making money for Chestnut Tree House – the children's hospice for Sussex but, for enjoying a very rare opportunity to gain some valuable life skills and learning experience.
At the end of the Day when all the sales were added up Ifield Community College was awarded the Runners up Trophy but Hareem Shakir was awarded the Young entrepreneur of Crawley Market 2015 trophy as well. The judges had been impressed at Hareem's entrepreneur skills as he had spotted on the other side of the square the other teams that were competing in the council was running a massive Sandpit play area for toddlers to play in. Spotting an opportunity Hareem kept going over during the day with Baby & Toddler cleaning products which he managed to sell readily to the parents supervising their children.