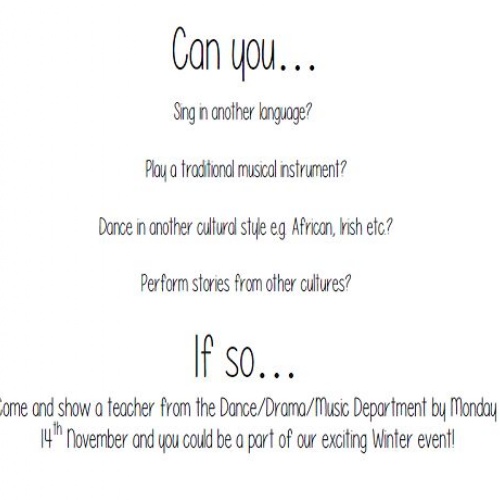 This year, the December event has the theme of 'Around the World.' At ICC there are 40 languages spoken and this event aims to celebrate the diversity of our college.
We are looking for students that can sing in another language, play a traditional instrument, dance in another culture style or perform stories from other cultures.
We would love to see you, pop along to the Dance/Drama or Music Faculties by Monday 14th November to be part of our exciting winter event.