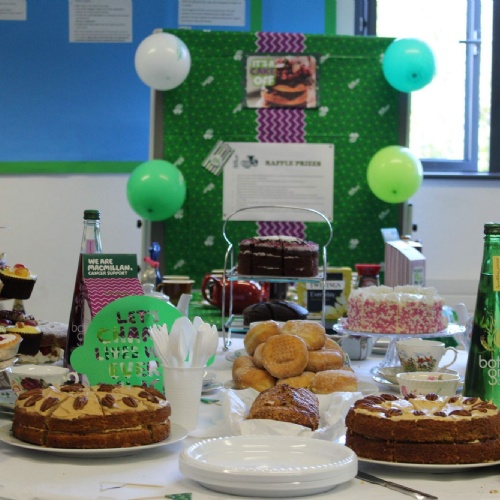 ICC staff joined the Macmillan Coffee Morning on Friday to help raise money for a worthy cause.
Budding Mary Berrys brought in their homemade delicious cakes, whilst the not so eager bakers brought in ready made shop cakes. Staff donated such a large selection of cakes that it was carried on over in to lunch and will be continued again on Monday!
Along side staff contributing cakes, Miss Kabiri organised a raffle this year with a difference! Staff were snapping up the raffle tickets, many of which had their heart set on a certain prize. For those that were not lucky enough to win feel free to console yourself with more cake on Monday.
Click here for photos.