Lead Teacher - Miss Heath
Email: ahe@ifieldcc.co.uk
Qualification - Entry Level Certificate Science (Single or Double Award) & GCSE (Combined Science Trilogy)
Level - Foundation tier (grades 5-1)
- Higher tier (grades 9-4)
Lessons per fortnight - 8
Course Outline
Component 1 – Biology : The Human Body
Component 2 – Biology: Environment, Evolution and Inheritance
Component 3 – Chemistry: Elements, mixtures and compounds
Component 4 – Chemistry: Chemistry in our world
Component 5 – Physics: Energy, forces and the structure of matter
Component 6 – Physics: Electricity, magnetism and waves
After the completion of the ELC content during the KS4 Foundation year, students will start with the content for the GCSE Combined Science award which continues throughout year 10 and year 11.
Year 10 and Year 11 Course Outline
Biology includes:
Cell biology and Organisation
Infection and response
Bioenergetics
Homeostasis and response
Inheritance, variation and evolution
Ecology

Chemistry includes:
Atomic structure and the periodic table
Bonding, structure, and the properties of matter
Quantitative chemistry
Chemical Changes
Energy Changes
Rates of Reaction
Use of Resources
Organic chemistry
Chemical analysis
Chemistry of the atmosphere

Physics includes:
Energy
Electricity
Particle Model of Matter
Atomic Structure
Forces
Waves
Magnetism and electromagnetism
The ELC science course is designed to help develop skills, build confidence and prepare for the GCSE content taught in year 10 and year 11.
Lessons are structured based on 5 different strands which support disciplinary literacy and the development of skills. These strands are: Reading, Writing, Dialogic, Math Skills and Working Scientifically.
Exam Details
There are two different types of assessment for each component in the KS4 Foundation Year:
1: Externally set assignments (ESAs) consist of a short written test
2: Teacher-Devised assignments (TDAs) consist of a short piece of practical work.
End of Year 11 Exam Details
Exam Board - AQA
Year 11
6 written papers (100%).
Each individual paper has a duration of 1 hour 15 minutes and is worth 16.7% of the GCSE.
All papers have a combination of multiple choice, structured, closed short answer, and open response questions.
Career Progression
Students can go on to study AS / A levels in Biology, Chemistry and / or Physics, or, BTEC Level 3 in Applied Human Biology. This opens the door to careers in medicine, nursing, forensic science, veterinary science, sport, sciences and retail business, research, Architecture, Sports data analysis.
Science qualifications at GCSE level enable students to obtain places on apprenticeships in the building, cosmetic, hair and beauty, manufacturing and engineering industries.
Subject Links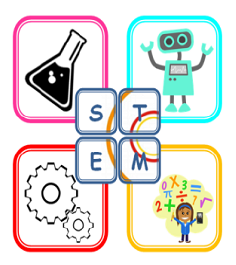 Science is a STEM related subject and links well with mathematics, ICT, product design, psychology, geography, health and social care, sports subjects and Humanities.
Further Requirements
There are no further requirements.